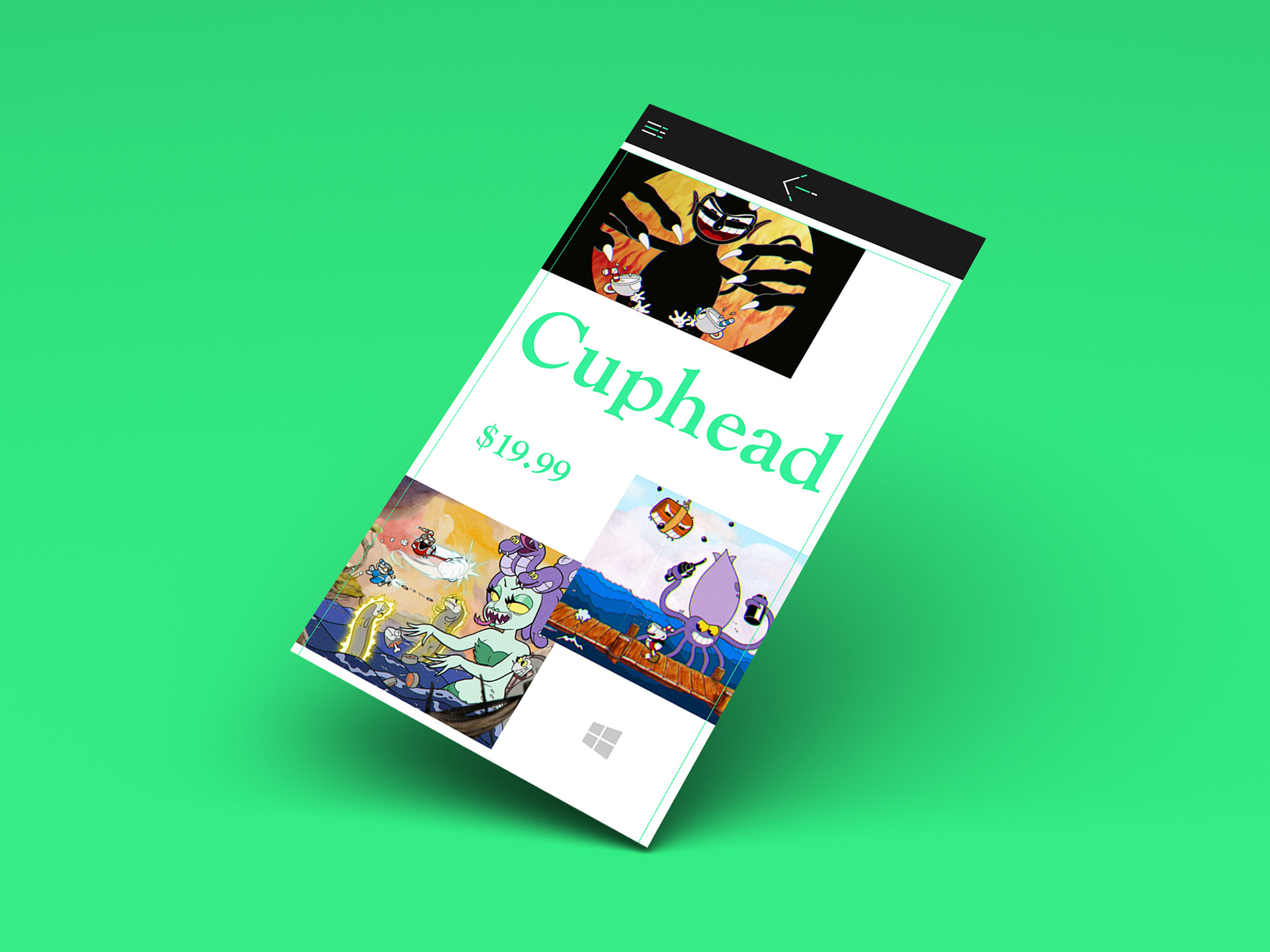 However, its mobile application leaves much to be desired— whether it be the archaic, dull design aesthetics or the overwhelming amount of options that bombard the user, I decided to take a shot at streamlining the experience.

I had three goals:
1) Re-brand the "Discovery Queue" and the way users interact with it
2) Minimize the amount of scrolling on the Home/Store page
3) Design the game pages to be more visually interesting and easier to understand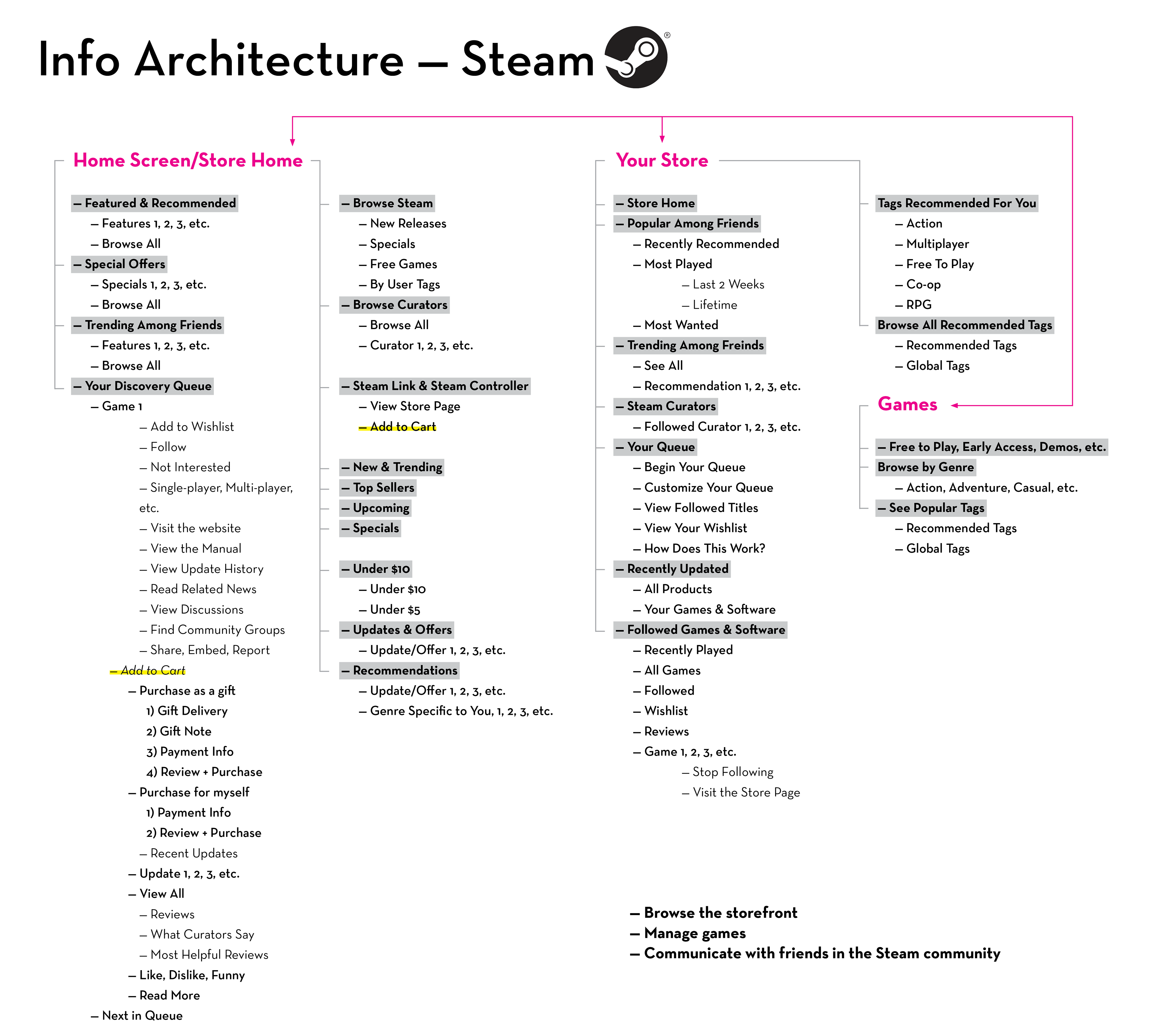 The Informational Architecture & Wireframe were used to understand the current flow of the app. I realized early on that I had bit off more than I could chew, and decided to focus on a single experience: browsing and discovering games.